my purrfect life

a personal page by Stee




Hi. This is my ode to my new life in "sunny" Los Angeles, California.
I have a wonderful girlfriend, Brigit, and 8 cats.
"What was that, Stee!!??"
Hee. Yes. Eight wonderful cats. Here they are: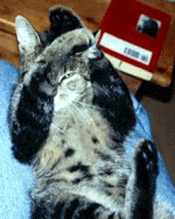 "I'm not ready for my close-up!!!"
This is Foofers. She's a biiiiig girl.
And Super-Cute!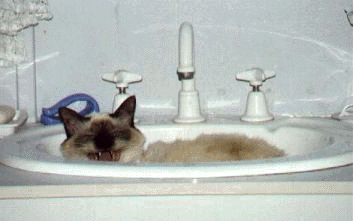 "But I'm not dirty!!!"
This cutie is Mrs. Fussles. She's very fussy! Like you couldn't tell. :P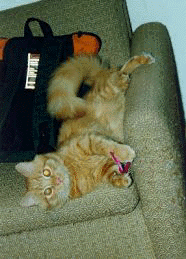 "Which way is up!!!"
The famous Jinkie!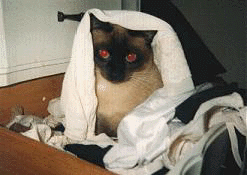 "I'm getting dressed too!!!"
This bad girl is named Lisa. (After the wonderful signer, Lisa Loeb.)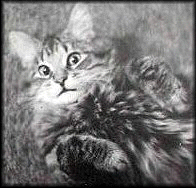 "Daddy, you're scaring me!!!"
The fluff-monster, Nummies.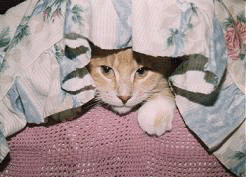 "You can't see me!!!"
Our own crabby-head, Pockets!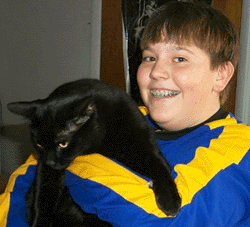 "Put me down, mister!!!"
This is Jimmy. Brigit gives him piano lessons.
And the furry one is Duke.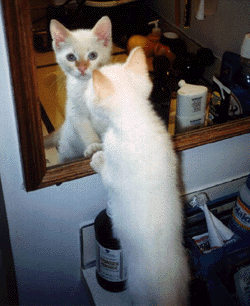 "You talkin' to me!!!"
The baby of the brood, Courtney, named after "Friend" Courtney Cox!


---
*** But that's not all! Please read my ongoing journal right HERE!!!***


---


copyright 1996
Don't Steal: or I'll scratch you!!! *Hiss!!!*