UPDATE! The Guy Advertising His Screenplay On The Eagle Rock Car Wash Bulletin Board
...is still at it.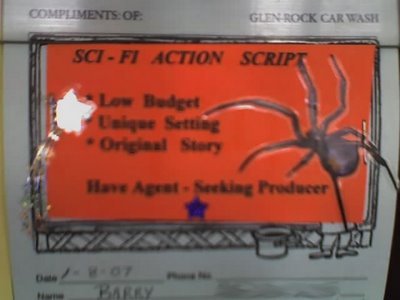 Clearly Barry didn't heed
my advice
from six months ago. And good for him. Who am I? And seriously, with the addition of the spider? That's probably just the touch that's going to get him a big fat deal. Who knows, in a year I could be kissing Barry's ass for a job. And who will be laughing then? Barry. That's who.