From "Extra's" Britney Board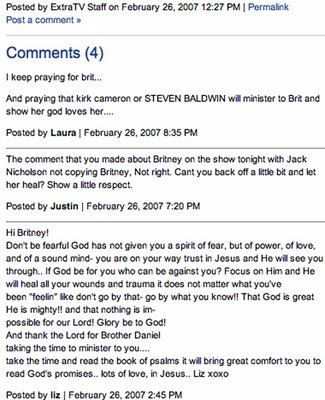 Look at that! Three great posts on the Brit board in a row! That never happens, I swear.
In #1 and #3 there seems to be a battle over which Baldwin would be the best at ministering to Britney. "Brother Daniel" or "Steven."
[sic]
That seems like a toss-up to me. Personally, I'd opt for the Kirk Cameron option.
And regarding #2, how sweet that Justin Timberlake would write in to defend his ex? Classy.