Preemptive Celebrity Revelations -- TV Edition
Oprah plays a lot in my household and aside from women screaming because they're getting a new car/trip/face product, Oprah instructing the world how to raise their kids/how to cook healthy food/how to poo correctly, and Oprah promoting her own magazine featuring, each month, a new photo of her, it seems like Oprah is constantly giving celebrities a platform on which to rehab their image or jump-start their careers by revealing a horrible, dark secret. Recently, Brooke Shields was on talking about her bout with postpartum depression. And almost every day,
People Magazine
or
Entertainment Tonight
features a C-list celeb discussing the painful private battle that was killing them… behind the laughter.
And those admissions always have the exact opposite effect they're designed to on me. They just piss me off. Not because they're so often disingenuous and blatantly timed for some PR gain, but because I feel like I was being lied to the whole time the star carried on pretending everything was fine. And there is such a epidemic of, "That relationship/eating disorder/drug problem was killing me and no one knew," that it causes me to be suspicious of everyone. Anytime I listen to some stupid junket interview, I'm wondering how coked-up the person is or if they're hiding bruises behind those killer sunglasses. And often it's someone you've never thought twice about -- and surely not someone you'd think would roll their family over in an SUV or hang themselves in a sleazy Vegas motel room after partying the night away with Andy Dick.
So in order to not feel duped again, to
take back
some control, I'm going to make some preemptive revelations about celebrities. Today we'll do TV actors. Feel free to

send me your own
. I'm sure I missed some.
(*These are made without any rumors or prior information. These are just silly wild guesses. But I bet you I'm right on at least one or two...)
POSSIBLE FUTURE SCANDLOUS CELEBRITY REVELATIONS!
(TV edition)

James Pickens Jr.
(
Grey's Anatomy
-- ABC): Anorexia. A recent development. Cast-mate Sandra Oh's separation from director Alexander Payne drove her into a workout frenzy. Part of her obsession led her to constantly flaunt her abs and criticize her cast-mates eating habits at the craft services table. Pickens' competitive nature made him the perfect target for the disease.

Angus T. Jones
(
Two and a Half Men
-- CBS): Addicted to sex phone line, mostly Asian. Racked up over twenty thousand dollars in one month from his dressing room on the Disney lot.

Ron Lea
(
Doc
-- PAX): Can't function without being on at least three tabs of LSD at all times.

Vincent D'Onofrio
(
Law & Order: Criminal Intent
-- NBC): Borderline personality disorder. Chronic condition. Lead him into intense/scary email relationship with fellow sufferer Michael Moriarty, which continues to this day. Not a good scene.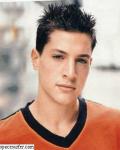 Simon Rex
(
What I Like About You
-- WB): Hates black people.

Sean Gunn
(
Gilmore Girls
-- WB): Gambling. Lost over a million dollars betting on his hometown favorite St. Louis Cardinals to win the 2004 World Series. Lost last hundred dollars to Liz Torres in Crazy 8's on set.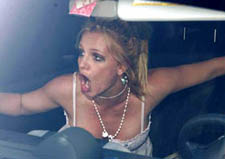 Britney Spears
(
Britney & Kevin: Chaotic
-- UPN): Cheetos and Red Bull addiction. Also suffers from multiple STD's; ringworm.

Rachel Bilson
(
The O.C.
-- Fox): Pathological liar.

Daniel Dae Kim
(
Lost
-- ABC): Animal horder. Keeps 91 cats, 14 ferrets, and a howler monkey in his Woodland Hills home.

Jillian Armenante
(
Judging Amy
-- CBS): Sex addiction.

Kurtwood Smith
(
That '70's Show
-- Fox): Videogame addict. The Masterson boys got him into Halo 2 and he just can't stop. Has developed epilepsy because of the gaming. Also, in trance-like state induced by hours of the first-person shooter, has allowed his younger "religious" castmates to sign him up for a slew of pricey courses at the Celebrity Centre.

Judd Hirsch
(
NUMB3RS
-- CBS): Crack.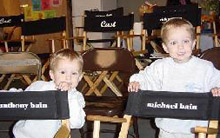 Michael Bain. Anthony Bain.
(
Yes, Dear
-- CBS???): Shit themselves daily.

Poppy Montgomery
(
Without A Trace
-- CBS): Brother is named Jethro Tull. That's embarrassing enough.

Steve Harvey
(
Steve Harvey's Big Time Challenge
-- WB): Kleptomania. All his career he pretended to come from humble beginnings. Internalized it and, like, O.J., began to believe his lie. Steals mostly candy and gum.

Andrea Anders
(
Joey
-- NBC): Enjoys peeing on people during sex.

Paulo Costanzo
(
Joey
-- NBC): Enjoys being peed on.

Michael Welch
(
Joan of Arcada
-- CBS): Has been in an abusive relationship for two years. Make-up and costume people on show constantly have to hide bruises with flannel shirts and base.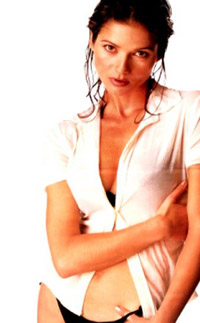 Jill Hennessy
(
Crossing Jordan
-- NBC): Her show sucks.