Connick Surveys Father's Damaged La. Home - Yahoo! News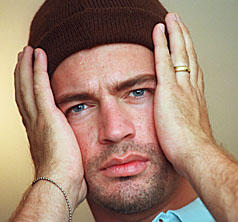 "I don't want to get looted by the one-eyed rogue crackhead out there."
With this quote,
Harry Connick Jr.
displays the grace and subtlety we might expect from a soft-jazz legend... with a dash of the lingering effects of all the LSD he apparently dropped in college.