The Tortoise Takes Another Step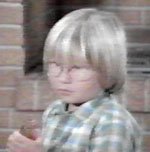 I don't want to jinx it, but I received word this morning that the studio who owns the first script I ever sold, has just cast the two leads. And of all the hundreds of places the project could go horribly wrong -- including falling apart and never getting made -- the giant iceberg not going to be the lead actors. Because these two young actors are exactly what I envisioned. How often does that shit happen?
(Note: It's
not
Rachel Bilson, as I mentioned at one time it was going to be. Sorry Summer. And sorry
TWOP
, it could have made for a hell of a meta Mondo Extra.)
So we have a director, our two leads, a studio, and a script. And in a year, we could have a movie. Maybe I shouldn't be floored that something I wrote sitting at my dad's old desk over Christmas break four years ago might actually be made, but boy, I am.