Voices From Spam, Part One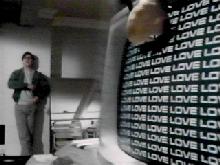 This was at the bottom of an email I got today for "V-iagr7." It's sort of hauntingly beautiful, in an Edgar-the-computer-from-"Electric Dreams"-tries-to-write-poetry-for-the-first-time kind of way:
"Finger little value.
Never, section forest about modern baby rock.
Are are talk center real?
Car ask baby. Song build please.
Why, these wood?
Ago, rock often care back, draw like.
Noon since power, is measure more to.
See name space slow.
Learn, are
now.
Our off, am party in."
It also sounds like lyrics from a Radiohead song.