Both Something From My Nightmares AND Dinner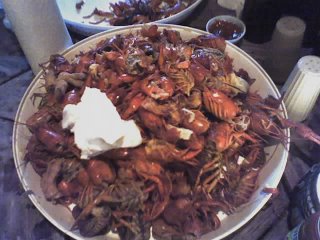 ...At least in Louisiana. This is the discard tray from the sixteen pounds* of crawfish we consumed on New Years' Day.
(*Not a comedic exaggeration.)
It was a truly excellent time and a wonderful way to ring in both the New Year and Year Two of our marriage. We shot off fireworks in the street that we bought from a tent! Right in the city! Where they sell fireworks!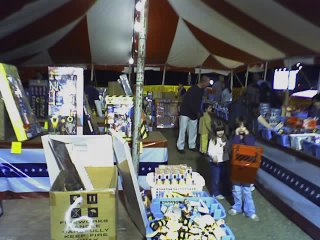 We had a New Years' Eve dance party.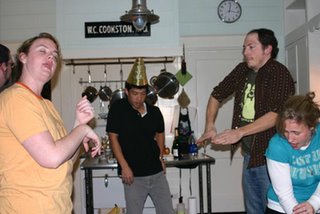 We recreated our walk down the aisle.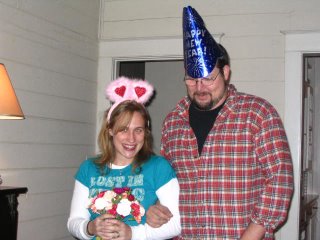 Got bass lessons.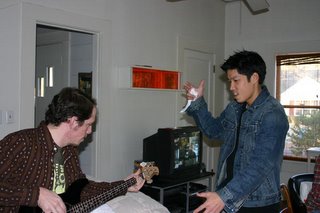 I even learned the joys of listening to sports radio
sitting in a truck
.
And altogether just had an awesome time.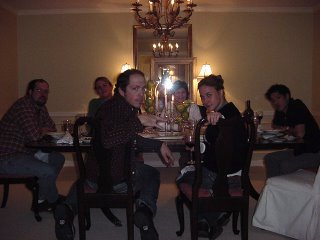 (Vince, I'm sorry I shamed you so at darts. I'll send you something cute from the Delia's catalogue to make you feel better.)
Bonus:
This is from my first jaw-dropped trip to a rural Walmart. I call it "Girl W/ Guns."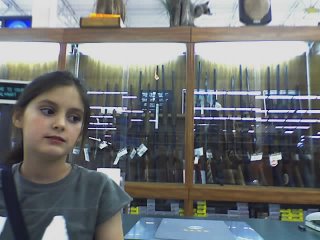 Others call it freedom.