A Transcript Of Jamie Foxx's Golden Globes Presentation Intro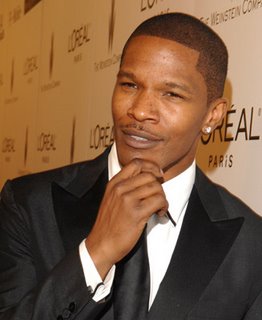 (approaching the mic, music playing)
: "Congratulations, Selma. Yo! Hey, hey, how we doin'
Dreamgirls
table? Represent, baby. Love to see you. Yes!"
(attention momentarily pulled by seeing Jay-Z)
"Jig-ga. I see you. Everybody looks great. Will, I see you. Jada, you look great. Prince, that outfit is banging, baby. I love you."
(uncomfortable silence; shot of Leonardo DiCaprio looking pissed)
"
Dreamgirls
portrays a pivotal point in American musical history..."