Brainless-ier
Someone suggested that perhaps Olive has a special love for Jeff Bridges, and that's why she's been
spending her days
staring at his photo on my wall.
Having a special fondness for Jeff Bridges is something I can understand. So just a moment ago when she was deeply involved in her Bridges-gazing, I conducted a little test.
I gave her an option. She could look at a very dapper Jeff Bridges in a tuxedo.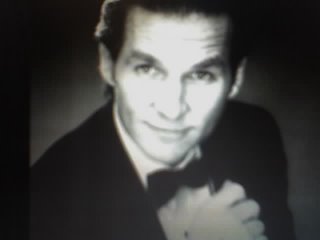 Or the boring-ol'
Fearless
shot she's now no-doubt memorized. Now, I'm no scientist, if it were just about Bridges, you would think that seeing another photo of her idol would interest her, right?
Well, nope.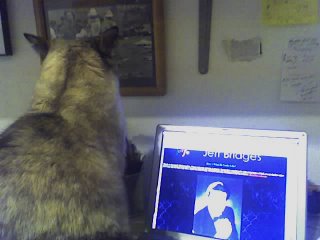 Not interested.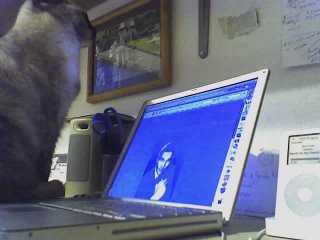 Maybe next time I'll try something from
Tron
.