The New Year Begins!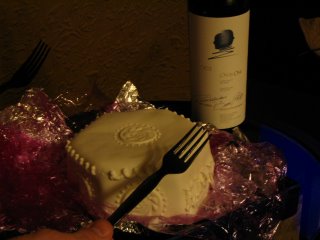 Okay, sure, it's nine days late, but we finally returned from Palm Springs, where we were not watching celebs get fake awards at the Palm Springs International Film Festival as some were this weekend, but rather sitting by the pool and celebrating our first annniversary.
It was a great and relaxing time full of food and sun and wine and seriously not much else. And NOW we're home and really ready to start 2006. For real this time.
Well, after I figure out how to buy a car.
(Some photos are up at Flickr. See the right sidebar.)