Preemptive Celebrity Revelations -- Me Edition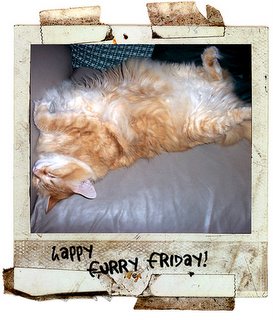 Watching Oprah's vicious and completely self-serving on-air scolding of James Frey yesterday scared the bejeebus out of me. And while the likelihood that I would ever be asked on "Oprah" is remote, my grandfather once told me that "Anything is possible." So just in case my grandfather was right and not just a deluded old man trying to beat polio, I would like to now make the following preemptive corrections and clarifications about the truthfulness of certain statements contained within the pages of my weblog:
March 4th, 1999 -- While the volume of cars in Los Angeles is indeed high, the statement, "I swear y'all, the traffic in LA makes me want to blow my fucking brains out, yo," may not have been accurate. The traffic simply frustrated me, but did not make me actually technically suicidal. Moreover, I probably wouldn't have been able to "fucking walk to work faster."
September 22nd, 1999 -- The party I went to in Dana Point was probably not in fact verifiably the "Best. Party. Ever."
July 7th, 2000 -- I didn't actually tell my girlfriend at the time, "The fireworks in the sky remind me of the burst of love I have for you every time our eyes meet." In fact, I didn't spend July 4th with my girlfriend at all. I believe I was passed out somewhere on the UC Irvine campus. That statement might not be true either. I was more likely at home alone watching "Battlebots." I probably also didn't have a girlfriend. And probably not "Battlebots" but "porno."
November 8th, 2001 -- The transcript of the conversation I had with my coffee pot did not in fact occur. Coffee pots cannot talk.
February 26th, 2002 -- Upon reading the article about President Clinton going shopping for cigars in The Onion that weekend, I did not spit Coca-Cola all over my keyboard rendering it unusable. Consequently, The Onion does not in fact and never has owed me a new keyboard.
October 19th, 2003 -- The photo of my cat lying upsidedown which I titled, "Happy Furry Friday!" might have been a photo I found on Flickr. It is possible the joke I then made about how lazy cats are was first made by comedian Steven Wright. It was also possibly a Wednesday, not a Friday.
March 9th, 2004 -- My recollection of being pulled onto stage by Bruce Springsteen during a concert might not have in fact been a recollection of actual events, but rather of a music video I once saw. Also, the "I" character may have in fact been "Courtney Cox."
August 21st, 2005 -- It is possible that my notes were wrong about the bullet that became lodged in my shoulder after a producer shot at me during a pitch meeting. I might not have, in fact, pulled the bullet out with my fingers and cauterized the wound myself with a Marlboro Red. According to interviews I recently conducted with friends who knew what I was brand I was smoking at the time, the cigarette used to cauterize the wound was more likely a Marlboro Medium.
January 11th, 2006 -- I thought it was clear that my description of being a working writer, selling screenplays and television pilots, and the hard work and luck and frustration that goes into it was purely for dramatic effect. I apologize if it wasn't clear that I actually work at Albertsons grocery store in the produce department.