Eighteen, And I Like It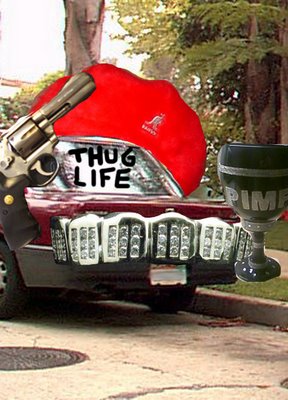 Well yes, as Pamie
said
, it seems my poor little stolen-then-recovered-and-left-for-dead-at-the-towing-yard Honda Civic is having a very exciting second life. A bad life. A life of crime.
Cop chases and guns and trips to Tijuana. Born in 1988. Spending the weekend in jail in someplace called Vernon. Causing the cops to come to our house in the middle of the night. After years of prudery, suddenly, letting lots of strange people drive it. How do we suddenly have an eighteen-year-old?
We better start saving up for college immediately. Or, more likely, trade school.