Crusin' For A Bruisin'!
Occasionally I am forced to make a retraction in this space. This is one of those instances. While I was initially skeptical about the pointless, goofy PT Cruiser my local rental car joint put me in, after two days of driving (or should I say Cruising?) I have to say... I'm hooked.
I don't know what it is, I just feel so... retro in that thing. It makes me feel like I'm Eddie Vedder singing about fatal car crashes and soda shops and fingering 18 year old virgins up on Blueberry Hill, staining their heaving blouses with grease from working all day on the Cruiser in my Levi blue jeans and a tight white t-shirt, smokes rolled in the sleeve. Back before cancer. I swear, Cruising around L.A. in that thing -- you should see the looks I get from the ladies at stop lights. It's a look of... well, I'm not sure it's pity, exactly. Because they're having a little too much fun at my expense for it to be just that. But they're looking! Man oh man, are they looking.
Anyway, some people have asked me for photos of me rockin' the Cruiser. I can do you one better. In the short time of my Cruisership, I've already joined the PT Cruiser Society of Eagle Rock -- "The Wingnuts". Here are some photos from our various PT-themed excursions. Enjoy!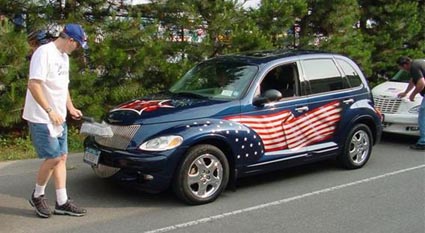 That's T-Bone. He's buffin' the grill. T-Bone sure does like America. And accounting. And "ATM" porno, but that's for a different photo gallery.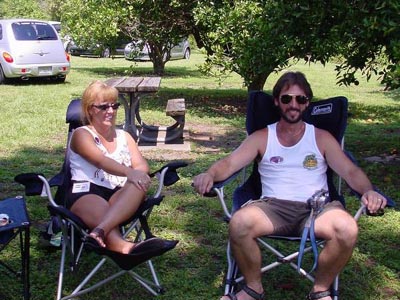 This is Connie and Burl. They always bring their own chairs wherever they go. (They love sitting down.) Oh, I see Connie took the one with the footrest again without asking Burl. Not a good move, Connie. Don't you remember what happened last time you did that?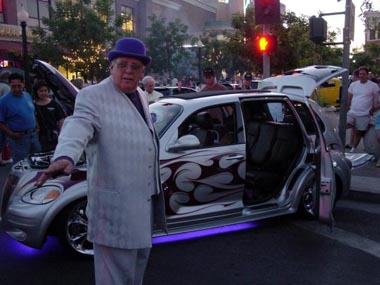 That's The Mayor. He's not a real mayor. Actually, he's not really part of The Wingnuts. He just walked up while I was trying to get a shot of Karl's new undercarriage lighting work and started talking about the Korean War. Poor Mayor.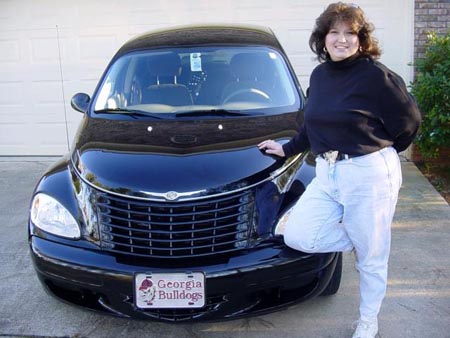 Ah, Francesca. Me and Frannie had a thing a while back. Well, yesterday. I bought her those jeans as a thank you gift. She deserves a lot more for what she taught me.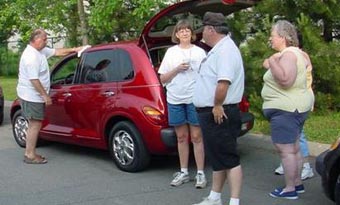 Ugh. These guys. They're fucking dicks. Especially Eleanor.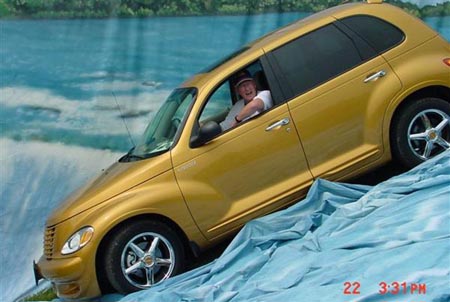 Oh no, Skip is going over the falls. Watch out, Skip! (Don't worry. It's just a photo illusion.)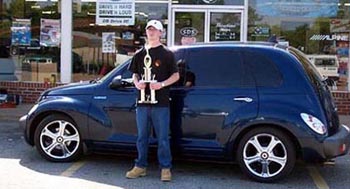 Fucking Derrick won the Best Rims trophy.
Total. Bullshit.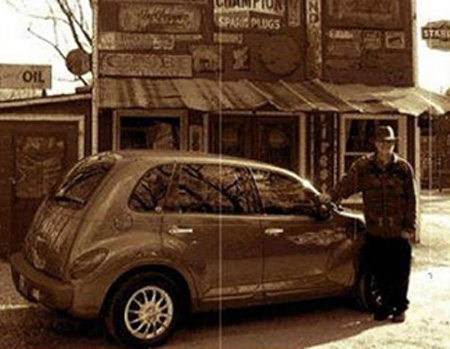 Wait. I don't know how this photo ended up in my camera. It clearly from the past. But PT Cruisers weren't around in the past... *shiver*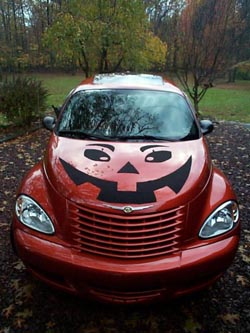 Okay, well, that's just gay. A car is not a pumpkin. C'mon now.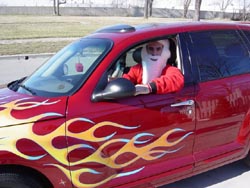 And lastly, that's me! I had the flames painted by this great air-brushing artist who used to do a lot of clothing work for me. (He did this demin jacket with a big picture of Tupac on the back and then Biggie and Left Eye on the front pockets. It just fucking rocks.) My friend wondered if the rental car place would be angry that I did this to their car. Please, that's a four hundred dollar air-brush job. They should pay
me
. (Oh, the costume? Don't ask. It was for Francesca. She has this weird Santa thing.)